STRIPS 2

Other Strips

The term 'Narrative Non-fiction' describes documenting real world events whether in books like Crash Course or in short strips for publications such as ArtForum, Yellow, The Drouth and Ctrl.Alt.Shift Unmasks Corruption.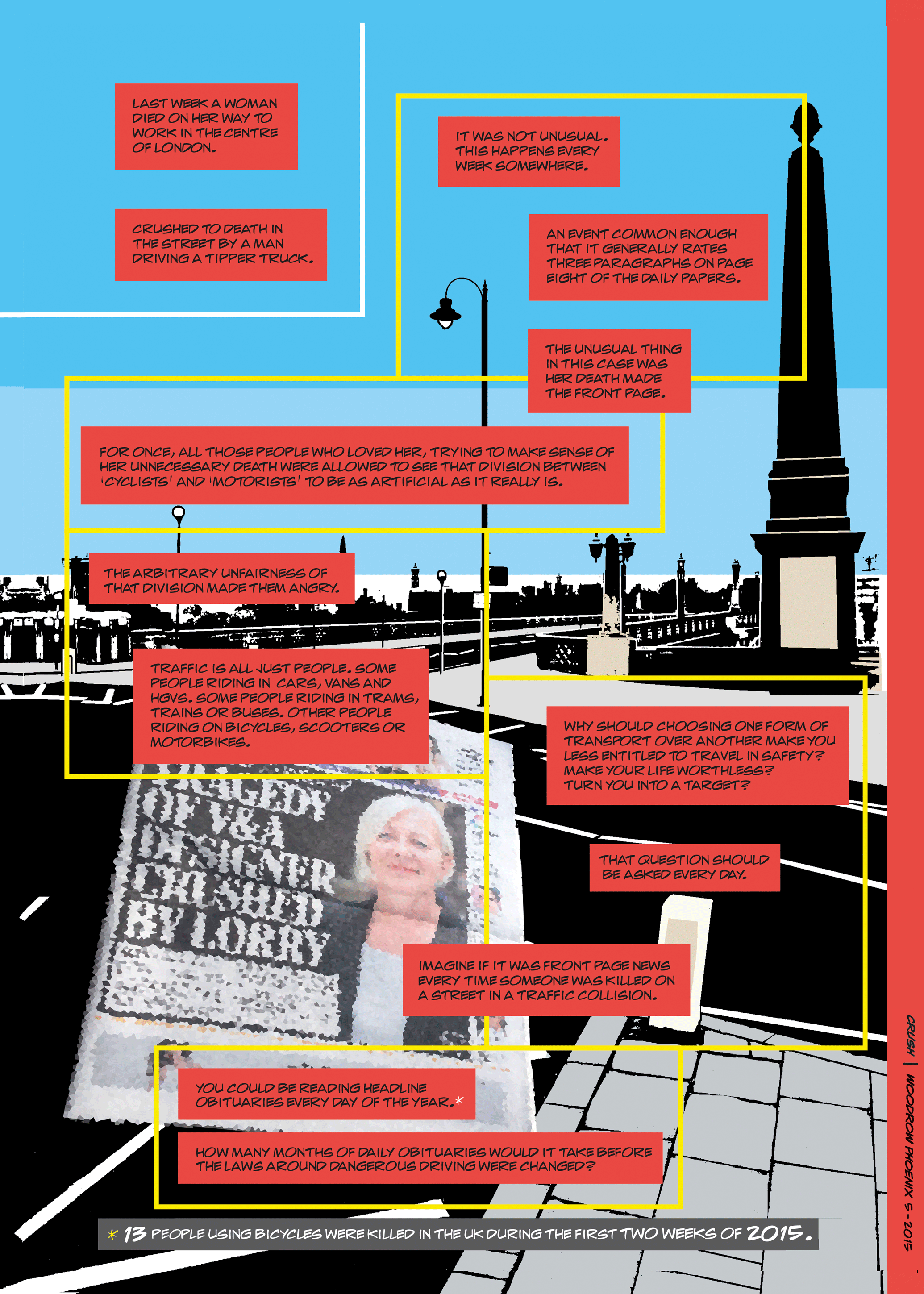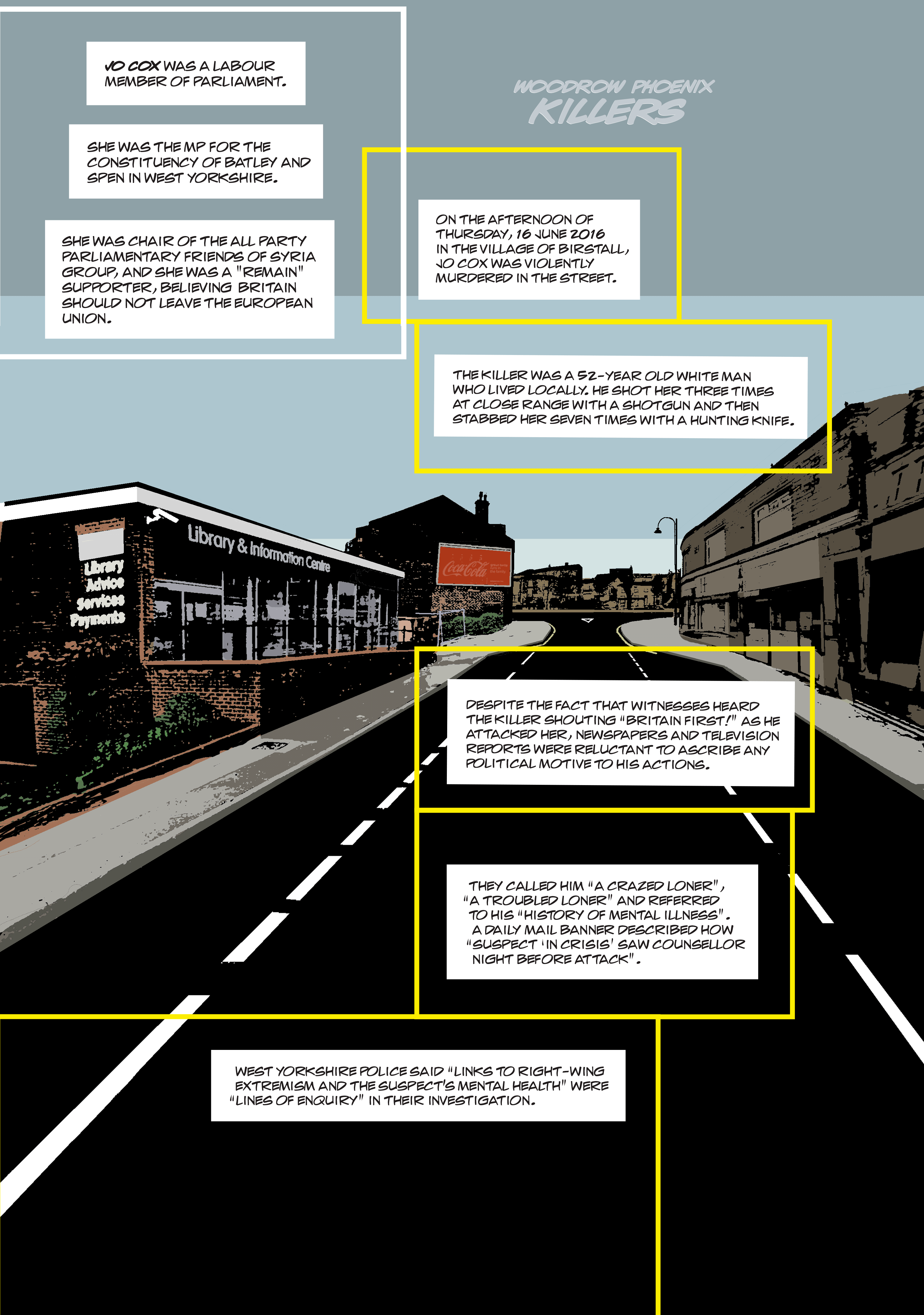 CITÉ SOLEIL, co-created with teen Haitian writer Adèle Austin is about youth kidnapping gangs in Haiti. CRUSH examines the death of museum designer Moira Gemmill. KILLERS looks at the murder of Jo Cox, Labour MP for West Yorkshire. NUMBERS contrasts the murders of 12 people in Paris, France with those of 156 people in Garissa, Kenya. These strips look dense because they were drawn for large-format magazines. There's a lot to say about how these events were and are reported, and all of these short pieces could have been a lot longer. Comics are a very good way to present this kind of information.




Different style and tone, for observational Things White People Think it's OK to Say to You #8. This strip was created for a special issue of the Sunday review section in The Observer newspaper in 2020, guest edited by Steve McQueen. The '8' in the title is a sarcastic joke about the frequency of conversations like these. It led to lots of people wondering where they could see numbers 1 to 7 in this series but they don't exist. It's not for lack of material.




Popeye's Cartoon Club is a weekly Sunday strip for King Features. For Popeye's 90th birthday in 2019 a different cartoonist drew a Popeye strip every week. For my contribution I figured it was time for Olive to bring the comedy smackdown, for a change. Another Sunday strip for King Features showcasing a different classic character has been completed. When it is published it will show up here too.





From the archives: I still like THE LIBERTY CAT, a series about a detective solving crimes with the aid of a black cat who roamed the city at night. It was created years ago for Kodansha's Comics Morning weekly magazine in Japan. The first episode was actually a dream I had, which I transcribed faithfully. The other episodes took more effort to come up with.

There's also The Sumo Family.